Our Outdoor
Community

The ARC Peoplework Bursary
Peoplework is committed to developing and improving retail customer care and sales skills (within the European Outdoor leisure market), wherever it's able to. The ARC Peoplework Bursary programme offers free ARC training to two stores/individuals and is open to any retailer within the United Kingdom who has three store locations or less. The bursary is given twice a year, two stores/people in the spring and two in the autumn.
To apply for the bursary go to the contact us page and in no more than 200 words tell us why you should receive a bursary. Don't forget to tick the bursary box when you apply.
Explore Red
Explore Red is a fully funded Peoplework initiative partnered with Leeds University. Explore Red is a six year product sustainability programme that researches the practical durability of outdoor gear. The idea behind Explore Red is to promote the re-use of functional but redundant outdoor gear to those who need it but cannot afford to buy equipment or to those unfortunate people in areas that have been hit by natural disasters.
We are in the final stages of the research and are currently analysing the final data before publishing the results. We are also exploring how best to collect redundant outdoor gear and distribute it to those who need it.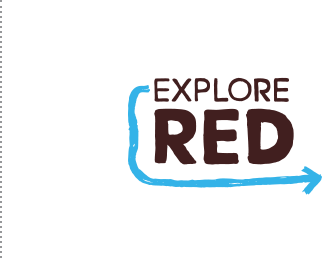 European Outdoor Conservation Association
Peoplework are proud members of the European Outdoor Conservation Association. EOCA raises funds to put directly into conservation projects worldwide. Although only a few years old, EOCA has already raised over one and half million Euros to a wide variety of conservations organizations and projects throughout the world.
The Outdoor Industries Association
The OIA is the UK's national trade membership body that does a fantastic job in supporting and representing the many brands, retailers and organizations within the outdoor community.